Yamuna Puri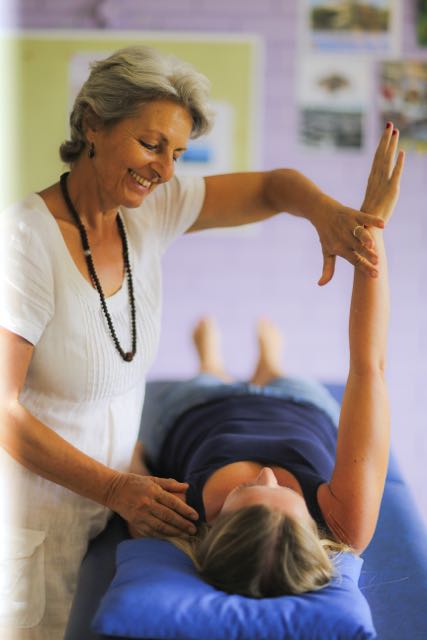 Yamuna is an experienced Kinesiology instructor. She taught Touch for Health since 1993. In 1999 she traveled to Tuscon Arizona to study with Richard Utt  to include  the Hologram Series of Applied Physiology (AP) into her Training schedule. She now offers introductory courses and Foundation training in Kinesiology including the Hologram Series of AP.
Her background also includes extensive training in Deep Tissue Massage, Reflexology, Ayurveda as well as Touch for Health, N.O.T (Neural Organization technique), Applied Physiology and Neuro Energetic Kinesiology.
Yamuna is also a Yoga instructor and manages the Yoga in Daily Life Centre in Maroochydore.
She has a great interest in natural lifestyles based on Ayurvedic and Yogic principles. Her personal and professional life are dedicated to personal and spiritual development. Yamuna is an experienced Kinesiology instructor, teaching Introductory courses and the Hologram Series of Applied Physiology.
In the years of working on herself and with others Yamuna has realized that any therapy can only provide a springboard for the individual to then continue to grow. Each one of us is on a journey, some more reluctantly than others. The more we resist our transformation into the divine being that we are meant to realize, the more we suffer. Each one of us has to make the steps that bring us closer to that purpose. And on the way we can ask for help.
Yamuna has found kinesiology a valuable and effective tool, often in conjuction with other modalities or medical support, to help herself and others on that journey.
She has chosen Yoga as her spiritual path to move forward on a daily basis. As a practitioner she also encourages others to find that path – that understanding that helps you to move forward and so make the support that many kinds of practitioners can offer you bear fruit.
In the words of her beloved teacher Paramhans Swami Maheshwarananda:
"Peace is our innermost nature. Our journey is to realize that peace."