What is Yoga?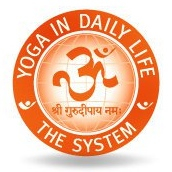 "The essence of yoga and meditation is very simple; it is about your happiness. Yoga is not just physical fitness training. It is an authentic holistic tradition inclusive of contemplation and meditation. Its aim is for you to achieve your fullest potential in life, since you possess a storehouse of immense happiness within you! It's not essential to be young and supple to practice yoga and meditation…all that is needed, is a desire to be happy."
Founder of 'Yoga in Daily Life the System 'His Holiness Vishwaguru Mahamandaleshwar Paramhans. Swami Maheshwarananda gives talks on Yoga around the globe. View them on SwamijiTV and see highlights of the 2010 Maha Kumbha Mela.
Yoga in Daily Life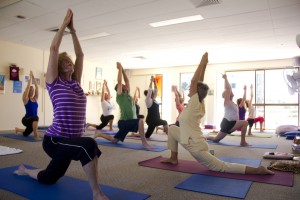 Yoga in Daily Life Australia. is a non-profit volunteer community organisation affiliated with the International Fellowship of Yoga in Daily Life. Affiliated organisations are in 20 countries around the world.
"Yoga in Daily Life is suitable for all ages and levels of physical ability. It is based on the classical path of yoga and offers an aid to help oneself in attaining and improving health as well as physical, mental and spiritual harmony. Yoga is the science of body, mind, consciousness and soul"
In Australia, Locations are in Sydney, Dungog, Brisbane, Melbourne, Adelaide, Perth, Maroochydore (Sunshine Coast) and Gold Coast.
Contact Us at Yoga in Daily Life Maroochydore and check out Classes on the Sunshine Coast.  Individual yoga sessions can be provided for anyone who is unsure which of the classes would be suitable for them or would like to address individual needs.
The Founder of Yoga in Daily Life – His Holiness Paramhans Swami Maheshwarananda (Swamiji) shares a simple message of tolerance and compassion for all. Swamiji is renowned globally by thousands as an humanitarian worker and spiritual master. Presidents and governments commend Swamiji's tireless dedication of 30 years of his life to ease the suffering of humans and creatures alike.
Throughout the world he has established ongoing humanitarian aid projects to provide better quality of life for people and animals who are in need of comfort and support.
Swamiji's practical teachings are embodied in Yoga in Daily Life – an holistic system of lifestyle management based on the ancient Yoga principles. Swamiji has inspired the creation of thousands of Yoga in Daily Life centres worldwide – offering the teachings and practices of Yoga in Daily Life to all people, regardless of age, social status, nationality or spiritual faith.
Swamiji's Mission Statement
"My mission is to help people to understand themselves, to understand others, to love and protect all living beings and ultimately to realise God."